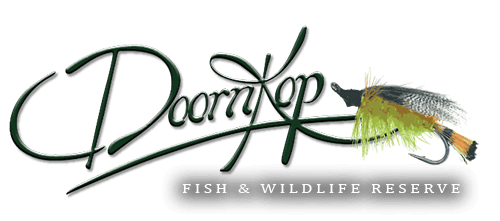 The gem of Mpumalanga; where unspoilt countryside stretches and rolls in every direction and cozy chalets overlook the gleaming dams and waterways.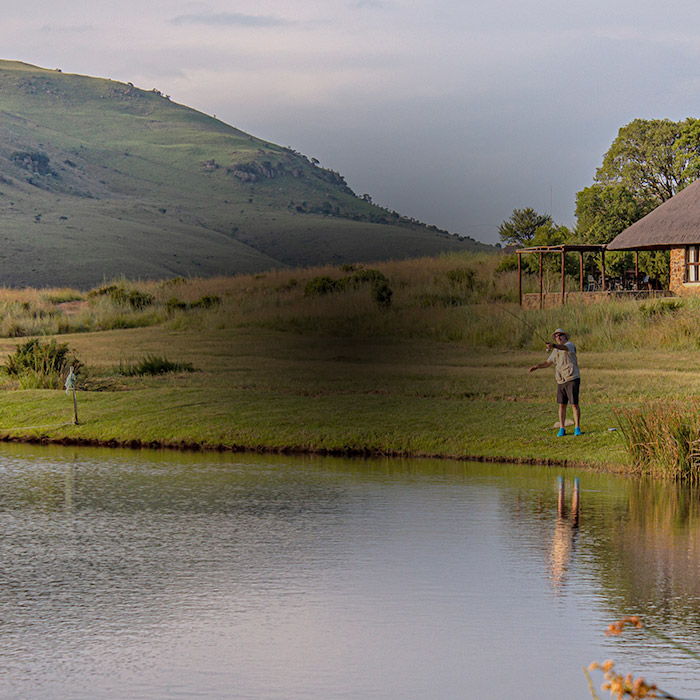 Embrace the feeling of 'home-away-from-home' at Doornkop and experience an oasis of tranquillity. Located only 2.5 hours from Johannesburg, this family-friendly Resort provides a range of activities for holidaymakers looking for a peaceful break-away and renowned fly fishing facilities.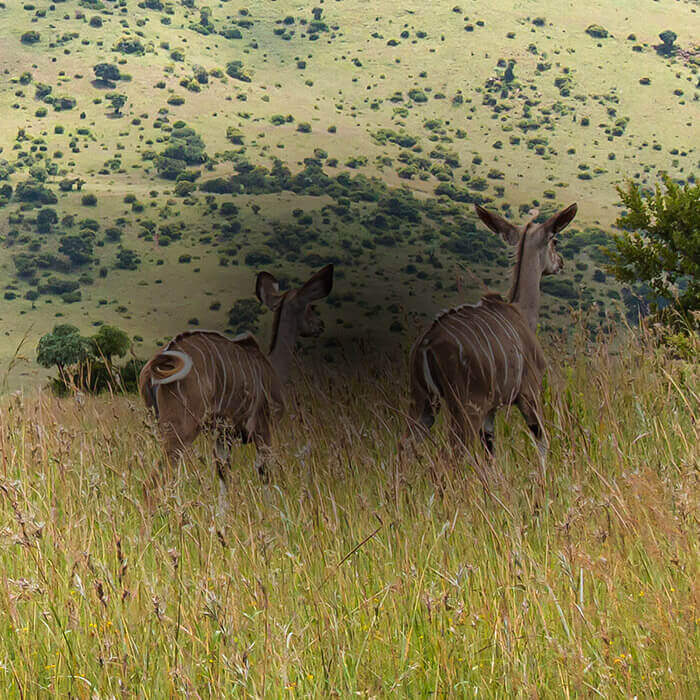 Sweeping views across the rolling hills and valleys are highlighted by glistening, mirror-still dams and bright African skies. Wildlife abounds and birdsong provides the perfect soundtrack to the idyllic escape back into the heart of nature. Situated near Carolina, Mpumalanga, along the Swartspruit River, Doornkop is a place which celebrates the spirit of "Creating the Environment for Everlasting Holiday Memories" and a zest for the natural world.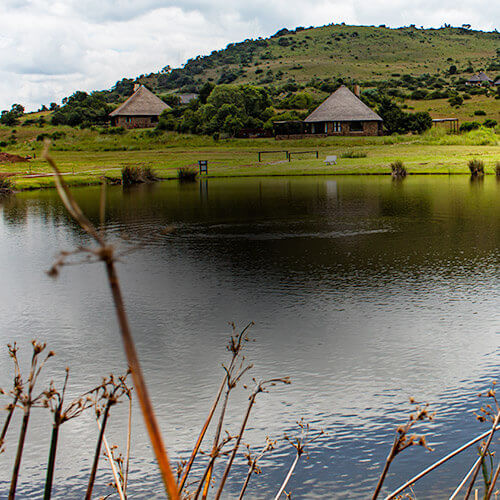 STAY AT DOORNKOP
Romanticism is not lost on Doornkops' self-catering, thatch chalets; each stylish chalet offers every homely comfort and is well-equipped for a comfortable breakaway. The accommodation at Doornkop Fish and Wildlife Reserve was designed with the family experience in mind, affording ample space indoors to cosy up around the fireplace and a private patio outdoors from which to soak up the sunshine and blissful views.